Not everyone needs a Mobile Veterinarian.
Mobile Pet Hospitals like Vet to Pets™ are for people who have a hard time getting their furry family to the Veterinarian, whether it is because of their age, their schedule or their furry families fear of going to the doctor.

Mobile Veterinary Services are cost effective, convenient and most importantly less stressful on your pet which means less stress on you.

How does Vet to Pets Mobile House Call Veterinary Service helps you?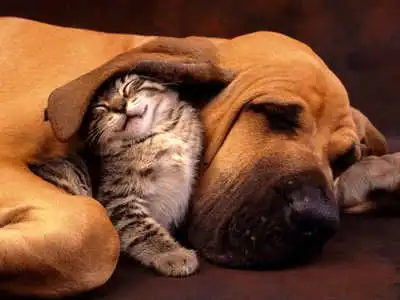 -Less stress on you and your pets providing a fear-free environment.
-More convenient for working families, retirees, shut-ins, busy families, small business owners, teachers and single parents.
-More Cost effective for families with multiple pets-One visit at home 2-22 pets
-Animals which don't travel well
-Personal 1 on 1 pet care with no interruptions
-Aging Pets who need in-home care
-Personal, private and comforting Euthanasia at home with counseling
-Larger dogs who tear up cars or have bowel issues during travel
-Cats because no one has just ONE cat No more losing the fight to your cat when it comes to carriers
Vet to Pets™ veterinary house call is less stress on you and your pet.
In a recent survey, 23% of pet owners don't take their pets to the veterinary hospital because it is too stressful for their pets and them. Many pet owners are exhausted by the time they fight with their cat or dog to get them loaded in the car, and them watch them exhaust themselves as they drive to the veterinary clinic. Only to drag them into a lobby filled with unknown pets and people while managing their fear filled friend while they check in and wait for an exam room. Followed by whatever procedures are required then return home several hours later, stressed out!
Vet to Pets Mobile Veterinary Services™ comes to your home, eliminating most of the above issues. This is especially true for cats for they are known as a "fight or flight" species. They instinctually react to fear by either trying to flee or become mad and try to fight. With a Veterinary house call we can decrease this initial stress. In addition, our house call services has the ability to provide gas anesthesia, a quick and safe anesthetic protocol for those cats who need medical care but are too mad to allow people to handle them.
A Veterinary appointment at your home is more convenient.
You can keep busy at home rather than waiting to be checked into a room at a veterinary hospital. Many of our client's who work, are able to leave work and head home for the appointment during lunch and return to work rather than having to transport their four legged friend home and lock them up. This saves a tremendous amount of time allowing you to use vacation days for what they are meant for...Vacation with Family and Pets.
If you have multiple pets there is only one travel fee.
You will save time traveling back and forth to and from the veterinarians office for each pet, making an appointment for your pets are price competitive and convenient.

Vet to Pets Mobile appointments
Always make it personal between you, your pet and us; your pet gets 1-on-1 attention. Our Veterinarians and staff are solely concentrated on you and your pets. They are not jumping in and out of other appointments and surgeries. Additionally, Dr. Trammell has been the Lead Veterinarian, Surgeon and Chief of Staff as well as a Southeastern Veterinarian Trainer and consultant for the past 15 years in clinical companion animal medicine. She continues to work with young doctors and students of medicine to provide them with real life experience and compassion therapy.
What makes Vet to Pets™ different from a traveling Vet?
Vet to Pets is your family veterinarian. We are not a weekend portable shot/vaccine clinic who will be gone in 2 hours and back in 3 months with a different doctor, no medical records and set up in a busy store front. Our professional and caring staff have worked together for many years. The Vet Mobile as many people call it has everything a modern animal hospital has but in your driveway; from a surgery suite, to lab results immediately and digital X-rays, on the unit, along with a mobile pharmacy which provides less expense to you traveling around town. A SUV or truck with a fold up table works well for an Equine Professionals but your companion pets need the safety and cleanliness of our professional mobile hospital. Our house call clinic is a complete pet hospital at your home and at your doorstep.
Procedures are done on site.

No referrals to other animal clinics for anesthetic procedures and surgeries...therefore no additional fees to see another Veterinarian. If for some reason there is a specialized surgery or procedure which we can't perform on site, Dr. Trammell will know who can; and will take care of all details and in many cases have your pet transferred there by Vet to Pets™.

In the case of Hospice Care
It is very helpful to have Vet to Pets™ at your home and if need be come in your house and evaluate the home environment of the animal patient. Better recommendations can be made to help with care and improve the well-being of the patient by adjusting their surrounds. In addition, the pets do not need to be moved or stressed going to the animal clinic for evaluation.
Sadly, that time when we remember how short our pets journey with us really is


We provide a humane peaceful at home euthanasia. Why add the fear of going to the hospital be the last thing your furry friend remembers?

In the comfort of your own home Dr. Michele Trammell will provide end of life counseling and work with your families schedule to provide everyone the most peace possible during this sad time.
Dr. Trammell understands the emotional aspects surrounding the loss of a beloved companion and will compassionately provide whatever you and your family needs in after life services. Vet to Pets works with Savannah Pet Cemetery to offer you multiple options after crossing the Rainbow Bridge.
Call for an appointment or Take a Tour of Vet to Pets Mobile Unit next time we are in your area.
SC -(843) 244-1751
GA-(912) 704-4484