Here you'll find everything you will need about Vet to Pets Mobile Veterinary Hospital and how we can help you. We have online forms for everything related to Vet to Pets Mobile Veterinary Services , and information, including a virtual tour of our mobile medical unit and what to expect in your visit.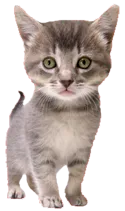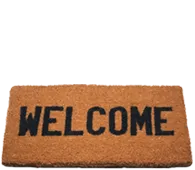 We are a full service veterinary hospital which comes right to your home or community just like they did a century ago.
We are not a low cost traveling vaccine clinic circus that you may or may not see again. We live and participate in the communities which we travel daily.
We book appointments for new pets approximately 2 weeks in advance, however we can work with urgencies if client is flexible. Established Vet to Pets clients are always worked in to nearest appointment as needed.
Please make sure you have your furry friend prepared before we arrive, This assists us with our scheduled appointments
We have a full pharmacy of medications which your pet may need, as well as a next day online pharmacy.
We want to provide the safest Fear-Free environment for your companion pet, and make your visit as stress free as possible.
Dr. Trammell has over 20 years of Veterinary Medicine Experience as well as 15 years of public relations which helps manage a safe friendly environment.
The Vet to Pets™ Mobile Unit is 12.5 ft. tall and 10.5 ft wide so proper clearance is needed when entering a driveway with low lying branches or gated entrances.
Most exams, vaccines, testing, micro chipping and general routine procedures last less than 45 minutes-1 hour . If your furry friend needs surgery and dental work time varies on size of pet and procedures- 1 hour to 1 1/2 hours.
We have a full laboratory on board our unit so blood work and labs are completed before we leave and uploaded to practice management software = no additional fees for re-check because of blood work.
We try very hard to stay on schedule, however additional concerns do come up on occasion and we need to give each client and patient the care they deserve. Please allow for 20-40 minutes on either side of appointment time specified.
We look forward to serving all your Pet's health Care needs.
To set up an appointment, click on the appointment banner and forward best time and day and we will contact you back via email and phone to confirm appointment soon after. You can also text us directly @ 912-704-4484