Vet to Pets Mobile Veterinary Clinic, services all of Effingham Counties ever expanding communities.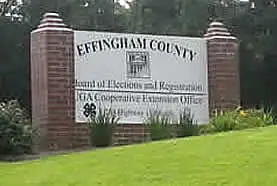 Dr. Trammell jokes about how much money Effingham County gets out of her family every year from her son playing for the Georgia Soccer Associations Effingham team. Effingham United FC, coached by Neil Beech has been their club team for the last three years. Soccer is a huge part of Dr. Trammell's life including 4 days a week at Sand Hill soccer fields now for U-19 soccer.
Many of Vet to Pets™ current patients are from Effingham County including Zoey who's people head up Effingham County Rescue.
Dr. Trammell spends one to two days a week with patients in Effingham performing everything from Vaccinations to minor surgeries. Most of Vet to Pets™ house calls are later in the day so Dr. Trammell can watch her son practice and play soccer before going home.